THE GREAT NATIONAL DIVIDES discusses the many divisions in the United States and how to fix them to reunite this great country.
These divisions include divides based on race, ethnicity, politics, geography, and the great schisms between North and South, rural and urban American, and income inequality between the rich and poor which is getting wider.
The book concludes with some ways to reform the system, a fix that is especially critical today.
Available in two versions:
With full color photos and graphs
with black and white photos and graphs
TABLE OF CONTENTS
PREFACE    
CHAPTER 1: THE RACIAL DIVIDE: ORIGINS  
Attitude of Southern Whites toward Blacks
Attitudes of Northern Whites toward Blacks
Attitudes of Blacks toward Whites
Summary
CHAPTER 2: THE RACIAL DIVIDE: OUR BLEAK PRESENT
CHAPTER 3: THE RACIAL DIVIDE: DESEGREGATION AND AFFIRMATIVE ACTION   
The Difficulty of Ending Segregation
Possible Modifications of Affirmative Action
Learning from the Military
CHAPTER 4: THE NATIONALITY AND LANGUAGE DIVIDE
CHAPTER 5: GEOGRAPHICAL AND POLITICAL DIVIDES
The North-South Divide
The Divide between the Coasts and Middle America
The Rural-Urban Divide
CHAPTER 6:  OTHER DIVIDES   
Ethnic Divides
Generational Divides
How to Understand the Generational Divide
How to Overcome the Generational Divide
Income Inequality
Why Is There So Much Inequality in America?
Some Ways to Fix the Income Inequality
Problem
CHAPTER 7:  WHY WE STILL NEED EACH OTHER
The Increasing Incivility and Toxicity of the System
Some Ways to Reform the System
ABOUT THE AUTHOR
ENTER YOUR NAME & EMAIL TO RECEIVE HIGHLIGHTS FROM THE BOOK
☆ We respect your privacy. Your email address will never be shared or sold to anyone, ever. 
What To Do About the Great National Divides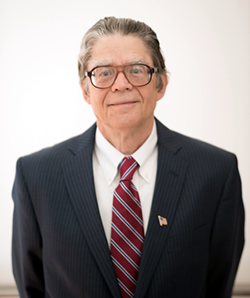 Author Paul Brakke is a scientist based in Central Arkansas.  He became interested in studying the criminal justice system when his life was turned upside down after his wife was falsely accused of aggravated assault
Paul Brakke
American Leadership Books
Little Rock, Arkansas