COPS AREN'T SUCH BAD GUYS features a series of chapters about cops and fatal shootings.  As discussed, most of these killings are justified, due to the use of force guidelines which cops follow in the face of a deadly threat, despite the widespread anger and protests against the cops.
But this reaction is fueled by misinformation and sensational media coverage, while the cops involved in these shootings have their lives upended by extensive hearings and huge financial expenses.
This book describes the truth behind the headline stories that demonize cops.
BUY NOW FROM AMAZON BOOKS
ENTER YOUR NAME & EMAIL TO RECEIVE HIGHLIGHTS FROM THE BOOK
What Happens After a Cop shooting
☆ We respect your privacy. Your email address will never be shared or sold to anyone, ever. 
TABLE OF CONTENTS
CHAPTER 1:   COPS AND FATAL SHOOTINGS
What the Stats Show about Police Killings
The Latest Trends
What's the Solution?
CHAPTER 2: HOW MISINFORMATION LEADS TO ANGER AGAINST COPS AND THE SYSTEM
The Major Sources of Misinformation
Misunderstandings about Use of Force
Misunderstandings about the Need for Quick Action
CHAPTER 3: THE EXTENSIVE HEARINGS AFTER A FATAL SHOOTING
The Four Types of Hearings
The Administrative Review
The Criminal Investigation and Prosecutorial Review
The Criminal Trial
The Civil Litigation
The High Financial and Psychological Costs
CHAPTER 4: THE ROLE OF THE MEDIA IN PROMOTING VIOLENCE IN POLICE FATALITIES    
How the Media Can Spread a False Story
How the Police Should Respond to False Information
Balancing Out What's True and False
The Killings of Black Males and the Police
How to Correct the Misperceptions
ABOUT THE AUTHOR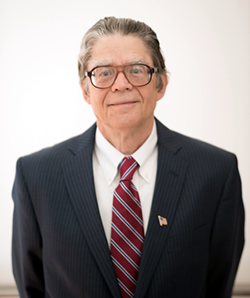 Author Paul Brakke is a scientist based in Central Arkansas.  He became interested in studying the criminal justice system when his life was turned upside down after his wife was falsely accused of aggravated assault
Paul Brakke
American Leadership Books
Little Rock, Arkansas