FIXING THE U.S. CRIMINAL JUSTICE SYSTEM provides an in-depth look from a conservative perspective at the many flaws in the system and how to fix them.
The chapters in the book cover these topics:
why our criminal justice system is a national shame
how families suffer severe collateral damage
alleged misconduct by the police
how powerful prosecutors misbehave
when judges show bias and exceed their judicial power
how the media makes matters worse with sensationalized coverage
nine prescriptions to fix our broken criminal justice system
BUY NOW FROM AMAZON BOOKS
ENTER YOUR NAME & EMAIL TO RECEIVE HIGHLIGHTS FROM THE BOOK
An Introduction to Fixing the U.S. Criminal Justice System
☆ We respect your privacy. Your email address will never be shared or sold to anyone, ever. 
TABLE OF CONTENTS
ACKNOWLEDGMENTS 
INTRODUCTION    
CHAPTER 1: OUR CRIMINAL JUSTICE SYSTEM IS A NATIONAL SHAME    
The Deleterious Effects of the War on Drugs
Disproportionate Effects on Minority
Communities
Suggested Solutions
CHAPTER 2: FAMILIES SUFFER SEVERE COLLATERAL DAMAGE
The Impact on Families
A Loss of Privacy
Psychological Damage/Familial Fall-Out
Deterioration of Family Units
Financial Woes
A Family's Future Picture, Financial and Otherwise
Damage to the Children
Suggested Solutions
CHAPTER 3: POLICE ISSUES 
Complaints of Misconduct by the Police
Two Major Laws that Can Be Abused
Stop and Identify
Search and Seizure
Incentives for Police Misconduct
Is there Effective Recourse against Police Misconduct?
At the Federal Level
At the State and Local Level
Police Brutality and Killings
Breakdown of Law and Order: Killings of
Police and Riots
Photography of Police Actions
Suggested Solutions
CHAPTER 4: POWERFUL PROSECUTORS MISBEHAVING
Major Types of Prosecutorial Misconduct
Playing Politics with Evidence
Ignoring Evidence of a Witness's Lies, and/or Leaking Inflammatory and Prejudicial Information
Motivations for Prosecutorial Misconduct
Suggested Solutions
An Example of a Successful Solution in Action
CHAPTER 5: JUDICIAL LIMITATIONS AND MISBEHAVIOR    
Judicial Limitations
Trials and Plea Bargains
Limitations Imposed on Judicial Sentencing
Judicial Misbehavior
Abuses of Judicial Power
Improper Courtroom Behavior
Showing Bias
The Power to Do Harm
Pressuring Defendants to Take Plea Bargains and Make Guilty Pleas
Motivations for Judicial Bias
Political and Prosecutorial Bias
Personal Bias and Discrimination
Unaccountability in a Conveyor Belt System
The Protections of Judges
Peers on Judicial Disciplinary Panels
Limitations on Citizen Complaints
Suggested Solutions
CHAPTER 6: THE MEDIA MAKE MATTERS WORSE
How Cases that Involve Celebrities or Government Officials Can Fare Even Worse
How Media Abuses Make a Defendant Look Guilty
Notorious Pre-Trial (and Trial) Publicity
Across Multiple Platforms and from Unnamed Sources
Racial Bias
Stereotyping
Criminal Profiling
The Growing Problem of Bias and False News
Suggested Solutions
CHAPTER 7: NINE PRESCRIPTIONS TO FIX OUR BROKEN CRIMINAL JUSTICE SYSTEM
Fixes for the System
Prescription # 1: Better Safeguard our Police and Citizens
Prescription # 2: Reform the Bail Reform Act
Prescription # 3: More Legal Assistance for Low-Income Defendants
Prescription # 4: Strict Limits on Immunity of Prosecutors and Judges
Prescription # 5: Separate Courts for Urban, Suburban and Rural Areas
Prescription # 6: Reduce the High Rate of Incarceration
Prescription # 7: End the War on Marijuana to Reduce Violence and Possibly Bring Revenue to Cash-Starved States and Cities
Prescription # 8: Establish More Drug Treatment and More Drug Courts
Prescription # 9: Overhaul the Criminal Justice System
ABOUT THE AUTHOR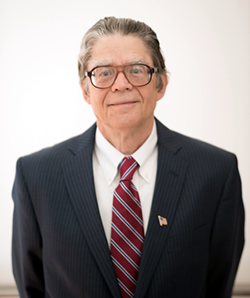 Author Paul Brakke is a scientist based in Central Arkansas.  He became interested in studying the criminal justice system when his life was turned upside down after his wife was falsely accused of aggravated assault
Paul Brakke
American Leadership Books
Little Rock, Arkansas