THE PRICE OF JUSTICE IN AMERICA looks at a series of problems in the criminal justice system and how they might be fixed.
The topics discussed include rising racial tensions, especially between the police and black community, problems in the prison and correctional system, differences in the homicide rate in different groups, the relationship between homicide rate and drugs, and the media's role in sensationalizing crime and contributing to problems in the criminal justice system.
BUY NOW FROM AMAZON BOOKS
ENTER YOUR NAME & EMAIL TO RECEIVE HIGHLIGHTS FROM THE BOOK
The Price of Justice in America
☆ We respect your privacy. Your email address will never be shared or sold to anyone, ever. 
TABLE OF CONTENTS

INTRODUCTION
PART I: THE RISING RACIAL TENSIONS IN AMERICA
CHAPTER 1: OVERCOMING THE POLICE-CITIZEN DIVIDE
The Number of Citizens Killed by the Police
Some Ways to Improve Citizen-Police Relationships
CHAPTER 2: REFLECTIONS ON RACISM IN AMERICA
The Fears Underlying Racism
Fixing the System
PART II: PROBLEMS IN THE PRISON SYSTEM
CHAPTER 3: WHY PRISONS TODAY ARE CONTRIBUTING TO AMERICA GOING BROKE
The Extent of the Problem Some Possible Solutions
CHAPTER 4: AN EXAMPLE OF A SUCCESSFUL PRISON PROGRAM
CHAPTER 5: FAMILIES ARE COLLATERAL DAMAGE DUE TO THE HIGH INCARCERATION RATE
The Forgotten Families
Reducing the Collateral Damage
PART III: HOMICIDE PATTERNS IN DIFFERENT COMMUNITIES AND GROUPS
CHAPTER 6: THE REAL TRUTH ABOUT BLACK AND WHITE HOMICIDE RATES IN AMERICA
Five Key Truths about Homicide Patterns in America
Some Startling Conclusions about Homicide in America
CHAPTER 7: HOW BAD ARE BLACK HOMICIDE RATES?
The Major Correlations
How I Made the Correlations
Other Correlations for Violent Crime Rates
What These Correlations Show about Crime
CHAPTER 8: WHY ARE URBAN BLACKS ASSOCIATED WITH VIOLENT CRIME?
Results of the Analysis Reasons for the Results
CHAPTER 9: REDUCING VIOLENT CRIME BY RELIEVING BLACK URBAN POVERTY
The Role of Role Models Some Conclusions and Suggestions
CHAPTER 10: HISPANIC CONTRIBUTIONS TO VIOLENT CRIME
What the Correlation Results Show
Why the Lack of Correlation?
PART IV: HOMICIDE RATES AND DRUGS
CHAPTER 11: DRUG OVERDOSES VS. HOMICIDES

PART V: HOW THE MEDIA DISTORTS THE NEWS ABOUT CRIME

CHAPTER 12: HOW THE MEDIA PROMOTES CONFRONTATIONS AND DISTORTS THE NEWS
Some Examples of Distorting the News
The Consequences of Misleading Media Accounts
Some Suggestions for Reducing Misleading Accounts in the Media
CHAPTER 13: WHEN THE MEDIA GOES TOO FAR: COVERING THE TRIAL OF A JUDGE FOR HIS CHILD'S DEATH

CHAPTER 14: WAS THERE JUSTICE? THE RANGE OF ATTITUDES REFLECTED BY JUDGE NARAMORE'S TRIAL FOR HIS CHILD'S DEATH
An Overview of the Case
Reactions to the Naramore Case
ABOUT THE AUTHOR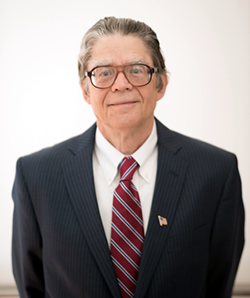 Author Paul Brakke is a scientist based in Central Arkansas.  He became interested in studying the criminal justice system when his life was turned upside down after his wife was falsely accused of aggravated assault
Paul Brakke
American Leadership Books
Little Rock, Arkansas