What's Wrong with the U.S. Criminal Justice System & How to Fix What's Wrong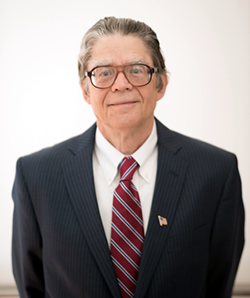 Featuring talks on these topics:
THE TRAGEDY OF THE GROWING POLICE-CITIZEN DIVIDE – AND WHAT TO DO ABOUT IT
How can we overcome the police-citizen divide that has led to killings of police and citizens?  How can we deal with the misinformation that leads to anger against cops and the system?
WHY THE HIGH RATE OF INCARCERATION IS SO COSTLY AND LEADS TO MORE CRIME – AND WHAT TO DO ABOUT IT
What are the real costs of imprisoning more convicts than any other country?  And what is the damage to society, the economy, the community, and families of prisoners for this high rate of conviction and incarceration?
WHY GETTING JUSTICE IN U.S. CRIMINAL JUSTICE SYSTEM COSTS SO MUCH – AND WHAT TO DO ABOUT IT
The cost of getting justice is so high because of inefficiencies in the system at all levels.  For example, there are high costs for incarcerating prisoners for less serious crimes more than necessary, and other costs come from collateral damage for families and communities and high rates recidivism . So what can we do to reduce these costs?
THE PROBLEM OF OVERLY POWERFUL PROSECUTORS WHO MISBEHAVE – AND WHAT TO DO ABOUT IT
To what extent to prosecutors misuse their powers?  What is the damage done by overzealous prosecutors when they target individuals who are actually innocent but can't afford a good defense? And what can the victims and community members do when they recognize that a particular prosecutor is misusing their power?